Minneapolis MN Invoice Factoring Office
Eagan, MN 55122 | Phone: 800-542-0763 or 651-454-8116
Providing invoice factoring solutions to businesses in Minnesota, Wisconsin, North Dakota, South Dakota, Iowa, and Nebraska.
Information headquarters for Greenlight and Quickpay Programs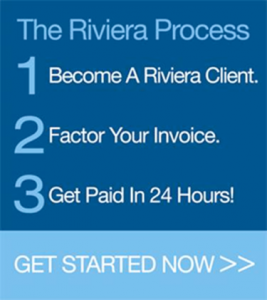 Riviera Finance is an invoice factoring company providing the following services for companies in Minneapolis, St. Paul, Rochester and all cities throughout Minnesota, Wisconsin, North Dakota, South Dakota, Iowa, and Nebraska..
Accounts Receivable Finance
Business Financing
Payroll Funding
Phone Numbers And Address:
651-454-8116
800-542-0763
Fax: 651-454-8122
eFax: 651-846-6496
3470 Washington Drive
Suite 206
Eagan, MN 55122
Contacts

Jason Smith, Business Development Manager
jsmith@rivierafinance.com

Connie Reiser, National Business Development Specialist
creiser@rivierafinance.com
Teri Cossette-Hansberry, Business Development Representative
tcossette@rivierafinance.com

Recent Fundings
Facilitating Rapid Growth through Working Capital
Type Of Business:
Trucking Company
Factoring Line:
$100,000
Location:
Minnesota, MN
This truck driver had been working for someone else in the transportation business for years. Since they had many contacts with direct shippers, they realized they had a great opportunity to start their own company. They began the business with two owner operators and some of their own rigs. They were stuck at five trucks for several months while they got their insurance to accept their growth plans. With the help of Riviera's factoring services they were able to meet their insurance premiums on time and begin to focus on growing the business.