Midland,Texas Invoice Factoring Office
Midland, Texas 79705 | Phone: 432-237-0242
Providing cash flow solutions, invoice factoring and payroll funding to businesses in Midland, Odessa and Big Spring.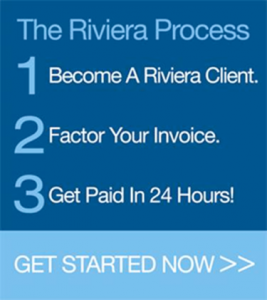 The Riviera Finance Midland office provides invoice factoring services to companies in Midland, Odessa and Big Spring, Texas.
Midland Office Contact Information
432-237-0242

705 West Wadley Avenue
Suite 210
Midland, Texas 79705
Midland Office Contacts   (Se habla Español)
Thavi Rath, Business Development Manager
crath@rivierafinance.com
Deasy Palacios, Business Development Representative
dpalacios@rivierafinance.com

Other Invoice Factoring Resources:
Recent Fundings from the Midland, Texas Invoice Factoring Office
Type Of Business:
Oil & Gas Service
Factoring Line:
$150,000
Location:
Odessa, TX
This business had been operating for one year providing mechanic service for oil rigs. They have contracts with some of the largest drilling rig fleets which require 30 – 60 day payment terms. The company needed a cash flow solution in order to make regular payroll. Fortunately, they were referred to Riviera and we were able to get them set-up quickly so that their operations could run smoothly and continue to grow at a rapid rate. They are now on track to double their monthly volume.