Montreal, Canada Invoice Factoring Office
Laval, Quebec H7T 2R3 | Phone: 450-902-2540
Providing cash flow solutions throughout the province of Quebec. Nous parlons Français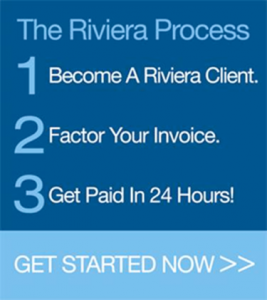 Riviera Finance is an invoice factoring company providing the following services for companies in Toronto, Montreal, Winnipeg, Ottawa, Quebec City and all cities throughout Eastern and Central Canada, including Ontario, Quebec, Nova Scotia, New Brunswick, Prince Edward Island, Newfoundland & Labrador, Saskatchewan, and Manitoba.
Accounts Receivable Finance
Business Financing
Payroll Funding
Phone Number And Address:
450-902-2540
2572 Daniel-Johnson Blvd.
Suite 217
Laval, Quebec H7T 2R3
Contacts   (Nous parlons Français)
New Business:
Kelsey Lanteigne, Associate Account Executive
klanteigne@rivierafinance.com
The Basics of Factoring

Recent Fundings in the Montreal Area
Type Of Business:
Industrial Service & Construction
Factoring Line:
$250,000
Location:
Newfoundland, Canada
This company found Riviera online after they were awarded a two year service contract to lay pipe for a company in the farming industry.  They invoice on a monthly basis after services are provided and their customer pays within 60 days.  They needed a cash flow solution in order to meet their regular payroll.  Riviera quickly approved and provided the funding necessary to keep the business operations moving.