Transportation Factoring in Houston for 50 Years
Factor your freight bills for immediate cash with Riviera Finance.
Running a trucking company in Houston, Texas doesn't have to be complicated. When you work with Riviera, we'll help you take care of the details, paperwork and cash flow, so you take charge of running your trucking business.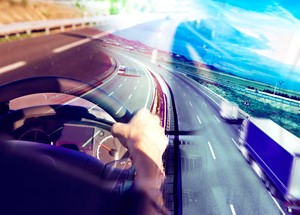 Houston Transportation Factoring Office
Houston, TX 77064 | Phone: 800-874-0149 or 713-960-8110
Houston Phone Numbers and Address:
713-960-8110
800-874-0149
eFax: 713-583-6497
Fax: 713-960-8189
8410 N. Sam Houston Pkwy W
Houston, TX 77064
Freight Bill Factoring in Houston, TX
It's never been easier for truckers to get cash! We purchase your freight bills and advance you the cash within 24 hours, so you don't wait to get paid. Riviera Finance has been helping truckers with their cash flow needs since 1969 and we're here to help you, too!
Fuel Cards and Discounts for Truck Drivers in Texas
Fuel discounts | 1,800 locations nationwide | Convenience
Fuel Discounts – Substantial savings at TA and Petro, Speedway, Roady's and many other locations nationwide
100% Transparency – No account set-up fees or monthly maintenance fees, and low transaction fees
Mobile App / Online Resources – 24/7 Access to Fuel Finder Tool and Online Resources
Universally Accepted – Accepted nationwide at all major chains including Pilot, Flying J and Love's
Benefits of Working with Riviera Finance
When you work with Riviera, not only will you get up to 95% cash for your freight bills immediately, you'll also get:
Credit checks on your customers
Processing of your freight bills
Complete collection services
Customized management reports
Professional and dedicated service from our Houston office
We have worked with hundreds of truck drivers and trucking company owners for more than 50 years to help them with their cash flow needs with our freight bill factoring program. We are dedicated to helping truck drivers in Houston, Texas meet their cash flow needs in order to grow their business.
Why Wait? Get Started Now!
The transportation factoring (also called freight bill factoring) process in Houston, TX is simple –
Become a Client
Factor Your Invoice(s)
Get Paid in 24 Hours
For information on factoring your freight bills in Houston or the additional services listed above, click here and fill out the simple form and we'll take it from there!