Chicago, Illinois Invoice Factoring Office
Oakbrook Terrace, IL | Phone: 800-624-5390 or 630-627-8750
Providing cash flow solutions, invoice factoring, and much more to businesses throughout Chicago, Aurora, Rockford, Illinois & Indianapolis, Indiana. 
Riviera Finance is an invoice factoring company providing the following services for companies throughout Chicago, Aurora, and Rockford, Illinois as well as Indianapolis, Indiana.
Phone Numbers And Address:
630-627-8750
800-624-5390
Fax: 630-627-8757
17W415 Roosevelt Rd.
Oakbrook Terrace, IL 60181
Contacts (Se habla Español)
New Business:
Jessica Gonzalez, Business Development Specialist
jessicagonzalez@rivierafinance.com
Jason Smith, Business Development Manager
jsmith@rivierafinance.com
Geraldine Alvarado, Business Development Representative
galvarado@rivierafinance.com
Client Service: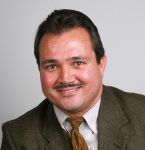 Greg Kmiecik, Operations Manager
gkmiecik@rivierafinance.com
About our Chicago Office
Location:  Our Chicago Operations and Sales Office is located in Oakbrook Terrace, just 4 miles west of the Interstate 290 and 294 interchange. Highway 290 aka The Dwight D. Eisenhower Express Way is known locally as "The Ike".
Nearby Points of Interest:  The Martin Lawrence Gallery, Lizzadro Museum of Lapidary Art and the Tivoli Theatre are well known area attractions. Just 18 miles to the east at the terminus of The Ike is Buckingham Fountain and Grant Park; the heart of Downton Chicago and all the sights, food and entertainment that the "Windy City" is famous for!

Recent Fundings in Chicago, IL
Increasing Working Capital
Type Of Business:
Staffing
Factoring Line:
$300,000
Location:
Chicago, Illinois

This healthcare staffing business had been operating for a year and was looking to increase working capital to support rapid growth. Initially, they got an MCA loan.  The decision caused a reduction in working capital because of high monthly payments and hindered their growth.

Their accountant suggested Riviera to support their working capital needs and future growth with Accounts Receivable Factoring. Riviera Finance was able to payoff the existing loan and provide needed working capital to meet their growing payroll.
Launching a Start Up Company
Type Of Business:
Trucking Company
Factoring Line:
$350,000
Location:
Illinois
This company, referred to Riviera by a former satisfied client, first contacted us when they were applying for their trucking authority. By the time they were ready to start hauling, they had a list of approved customers to begin working with. Confident that with Riviera's help they would have the cash flow needed to pay their drivers on time, they were able to start up with ten owner-operators. In their first month of business, the company billed out over $170K. Now they have more than doubled that and they are still growing rapidly.

Managing Cash flow

Type Of Business:
Trucking and Transportation
Factoring Line:
$500,000
Location:
Illinois
This carrier had been operating for two years when she acquired ten new trucks and additional owner operators, increasing her monthly revenue to $100,000 very quickly.  With the increased business, they were overwhelmed with sending out invoices, collecting on accounts receivable, and managing cash flow.  The carrier was looking for a Factor with excellent customer service, account management and non-recourse services.  They chose Riviera Finance for all of these reasons, plus liked that we had a local office, online account management portal, and a local account management team designated to support their company financial needs.  Because of Riviera's quick funding on a daily basis and non-recourse factoring, the company is growing and able to take on bigger and better loads.