Charlotte, NC Invoice Factoring Office
Charlotte, NC 28262 | Phone: 800-693-7157 or 704-510-0112
Providing cash flow solutions to businesses in: North Carolina, South Carolina, Virginia, and West Virginia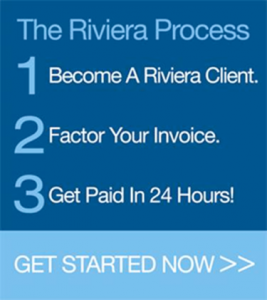 Riviera Finance is an invoice factoring company providing the following services for companies in Charlotte, Raleigh, Virginia Beach, Columbia, Norfolk and all other cities throughout North Carolina, South Carolina, West Virginia, and Virginia.
Accounts Receivable Finance
Business Financing
Payroll Funding
Phone Numbers And Address:
704-510-0112
800-693-7157
eFax: 704-919-5567
Fax: 704-510-0441
8307 University Executive Park Dr.
Suite # 250
Charlotte, NC 28262
Contacts
New Business:
Barry Spencer, Business Development Manager
bspencer@rivierafinance.com
Amanda Cline, Business Development Representative
acline@rivierafinance.com

Recent Fundings
No Challenge Too Big for Riviera
Type Of Business:
Printing Company
Factoring Line:
$250,000
Location:
High Point, North Carolina
Recently, a printing company was referred to Riviera. Despite many years in business, they'd fallen below the monthly minimums that their current factoring company allowed. After a year without factoring, the company was in dire need of financing. Riviera evaluated the situation and found 14 UCC filings and 13 judgments. Those are deal-killing numbers, right? Not so! Riviera realized most of the filings were immaterial, and further helped the printing company pay off the judgments. Through our experience and perserverence, Riviera now has a healthy and satisfied new client.