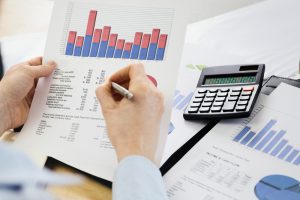 For anyone with a small business, one of the biggest concerns is cash flow management. Cash is the lifeblood of any business. It allows you to keep producing more of the products and services that your customers buy. You need cash to pay your employees and, if you have a storefront business, to keep your doors open and pay your bills.
Cash flow for a small business is not always a simple matter, though. If you hit a slow period or some of your customers are slow to pay, you can run into serious cash flow problems. If you find that managing cash flow is a problem, one of the most innovative solutions is invoice factoring. This is a process that can quickly provide you with cash and help you thrive during otherwise challenging periods.
Managing Cash Flow with Invoice Factoring
Invoice factoring is a financial service in which one company purchases the accounts receivables (or invoices) from other businesses. This is a process that helps small businesses operate with more predictable cash flow. You typically may have to wait 30 or 45 days for a customer to pay an invoice. In some cases, this gets stretched out even longer when you have slow paying customers that are late with payments. This means some months you may find yourself short of cash. With invoice factoring, however, your cash flow is stabilized and you get the funds you need instantly. Invoice factoring is one of the services offered by Riviera Finance, one of the most experienced and highly-rated companies in the financial services sector.

How Riviera Finance Helps Your Business with Cash Flow Management
Riviera Finance has been helping small and mid-sized businesses improve cash flow for many decades. Since their founding in 1969, they have grown into an industry leader that manages more than 50,000 invoices per month. They provide flexible financing solutions that help your business in a number of ways.
The Riviera Invoice Factoring Process
Allows you to expand and reach your full potential. Lack of cash flow holds you back. With invoice factoring, you get the funds you need to hire employees, purchase inventory, upgrade your equipment, maintain operating cash flow and expenses and take other steps needed for growth.
Lower your business expenses. One paradox about cash for a business is that the more you have, the less you often need. For example, when you pay cash many suppliers will give you discounts and more favorable terms. You can also save money on efforts now directed at collections. With invoice factoring, you no longer have to chase customers for payments.
Improve your credit and financial situation. Unlike traditional business loans, invoice factoring doesn't saddle you with more debt. Since you have more cash on hand, you can also pay off outstanding debts which helps you strengthen your business credit.
If you're not familiar with invoice factoring, you may be concerned that the process is too complicated. On the contrary, it's actually very simple and straightforward. There are only a few steps involved.

How to Start Factoring Your Invoices for Cash
Register and get a free quote for invoice factoring.
Decide which invoices you want to factor. This can be all of them or only a certain portion of them.
Riviera Finance pulls credit on your customers, sets a limit and sets the process in motion.
Your business delivers its products or services as usual. Riviera verifies that the customer has received their shipment or service.
You get cash from Riviera within 24 hours. Invoices are forwarded to Riviera and the customer pays them directly.
The main point to understand about invoice factoring is that you get paid upfront rather than having to wait until your customers are ready to pay. This is why it's such a powerful cash flow for small business strategy.
With Riviera, you'll always know the status of all your accounts. Using their convenient ROAM (Riviera Online Account Management) system, you can easily look up all of your transactions online. To learn more about invoice factoring or to get a quote, contact Riviera Finance today.