Payroll Funding for Staffing Companies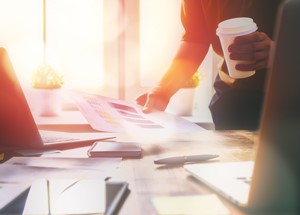 To build your successful staffing company, you need ample, reliable cash flow. Your funding source will need to meet all your financial needs on demand, including:
weekly payroll
marketing, advertising and sales expense
administration and overhead
executive compensation
Meeting weekly payroll can be a serious challenge when customers are taking up to 60 days to pay. Adding new employees to support your company's growth may quickly deplete your cash flow as your receivables grow. A factoring line with Riviera Finance can give you the backup capital you need to turn receivables into reliable cash flow.
Our staffing programs are designed for your control and growth:
Riviera Finance has funds available from $10,000 to $2 Million per month to cover your staffing company's financial needs, whatever they may be. With local offices in over 30 cities, we will serve you with personal attention to help you meet and exceed your goals.
Contact a local business manager today. We look forward to working with you.
Recent Blog Articles from Riviera Finance